Sponsor Spotlight: LightStream
We're excited to have
LightStream
sponsoring the Deseret News Home Show. LightStream recognizes that whether it's a kitchen or bath remodel, room addition, new roof, deck or whatever, the right financing can be the key to turning your home improvement dream into a reality. As one of the nation's leading financial service companies, LightStream believes that consumers who have established good credit should be rewarded with a simple loan process and excellent rates.

Learn more about their revolutionary loan experience at the Deseret News Home Show. But first, enjoy our brief interview with the LightStream team to discover how their lending products help clients focus on their purchase, rather than on their financing.
What are your featured products this season?
"We offer fixed rate home improvement financing at low rates and no fees for people with good credit. The type of financing you get to help with your home improvement projects can be just as important as the projects themselves. There a lots of reasons why LightStream can help take care of you and your family, consider these:
1. LightStream is an online lending division of SunTrust Bank, so you can feel confident about working with us.
2. For customers with good credit, we offer fixed rate home improvement financing at rates as low as 4.29% APR with AutoPay* and NO FEES.
3. Loans are available for $5,000 to $100,000 at terms up to 84 months.
4. Our loans are unsecured -- no appraisals, no home equity requirements.
5. Our process is completely online. LightStream's applications take just minutes to complete and you'll have an answer quickly during business hours, so you can focus on the things that matter, like choosing the cabinets you want for your new kitchen.
6. Funds are deposited directly into your bank account and can be used for any expense, product or service associated with your indoor or outdoor home improvement projects. That means your LightStream loan can pay for contractors, finishes and furnishings for any project or repair: a new pool, roof, HVAC, solar energy system, bath, kitchen, garage, man cave --- ANY home improvement project you can dream of."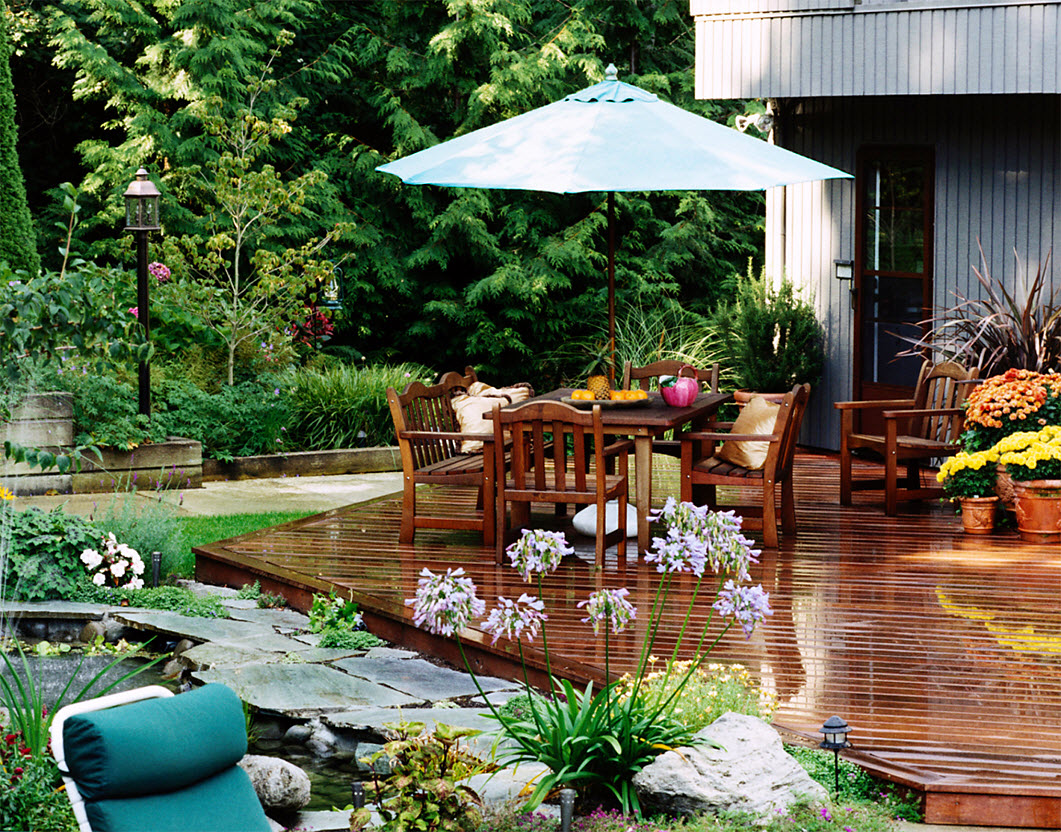 LightStream can help you secure the financing you need to get the backyard of your dreams.
What home design and decor trends are you anticipating for 2017?
"According to our third annual survey we've found that not only are more homeowners taking on home improvement and remodeling projects, they're also spending more money on these than in previous years. When polled, 62% of homeowners planning renovations will pull from their savings and 25% of homeowners will put a lot of these expenses on their credit cards. What if there was a simpler way? Visit
LightStream.com
to learn more about our services and see why our motto is Lending Uncomplicated®."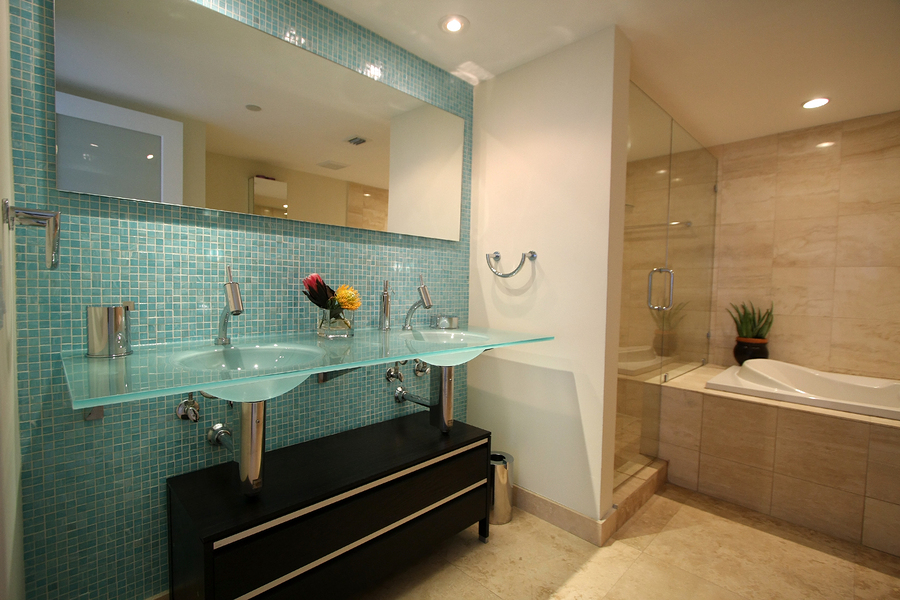 Wishing you had a new bathroom? LightStream can help.
What inspires your products?
"The commitment to providing customers with their best loan experience. In fact, after receiving your loan from us, if you are not completely satisfied with your experience, please contact LightStream. We will email you a questionnaire so we can improve our services. When we receive your completed questionnaire, we will send you $100. Our guarantee expires 30 days after you receive your loan."
What is your favorite part of the Deseret News Home Show?
"The Deseret News Home Show is our first experience introducing audiences to our loans. While we're showcasing our home improvement loan, LightStream offers financing for practically anything…cars, boats, RVs, adoptions, fertility financing, tuition for preK-12 private schools, timeshares, etc."
What advice would you give homeowners?
"Get your financing before beginning your project. It will allow you to plan according to your budget."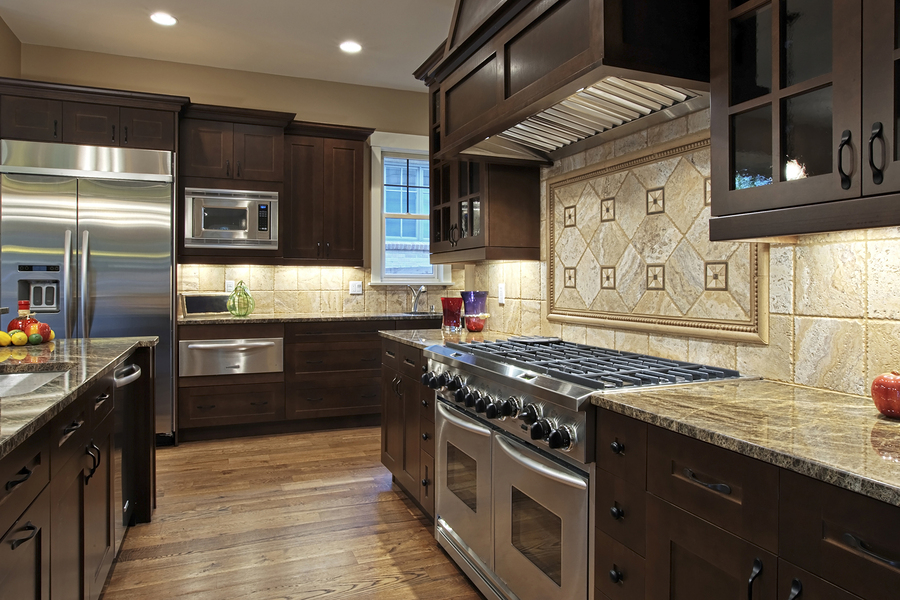 Want to take your kitchen from drab to fab? LightStream has you covered.
What is your creative process like?
"LightStream is constantly working to update our systems to provide an outstanding loan experience. For more information and to apply for a loan, visit
www.LightStream.com/home-show
"
The Deseret News Home Show takes over the South Towne Expo Center October 7-9, 2016. With hundreds of home improvement experts ready to help with your next project, it's a must-attend event for Salt Lake homeowners. Don't have tickets yet?
Buy online today and save $2 courtesy of Light Stream
.
SOUTH TOWNE EXPO CENTER
OCTOBER 7-9, 2016.
* The APR listed is for an unsecured home improvement, pool, or solar system loan between $10,000 and $24,999 with a term between 24 and 36 months, for applicants with excellent credit. Your APR may differ based on loan purpose, amount, term, and your credit profile. Rate is quoted with AutoPay discount, which is only available when you select AutoPay prior to loan funding. Rates under the invoicing option are 0.50% higher. Subject to credit approval. Conditions and limitations apply. Advertised rates and terms are subject to change without notice.
Payment example: Monthly payments for a $10,000 loan at 4.29% APR with a term of 3 years would result in 36 monthly payments of $296.53.
Maximum APR for a LightStream loan is 14.49% w/AutoPay. SunTrust Bank is an Equal Housing Lender.
© 2016 SunTrust Banks, Inc. All rights reserved.
SunTrust and LightStream are federally registered service marks of SunTrust Banks, Inc. All other trademarks are the property of their respective owners.
Lending services provided by SunTrust Bank, member FDIC.
Oct 4, 2016, 18:35 PM