Pumpkin Season at the Home Show
Local culinary expert, Maxine Turner is the founder of award-winning Cuisine Unlimited Catering & Special Events. Specializing in off-site catering services both nationally and internationally, Maxine has been involved with projects for seven of the Olympic Games. In addition to catering, they now offer services at their Cafe Cuisine inside Red Butte Gardens.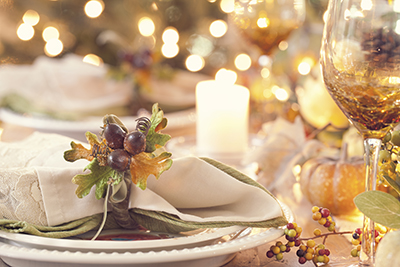 This fall at the Deseret News Home Show, Maxine and her team are cooking up a pumpkin patch feast! The team includes her executive chef, Steve Ulibarri, sous chef, Logan Savoy, and pastry chef, Theresa Coulter. Together they will be sharing pumpkin recipes from hors d'oeuvres to desserts and tasty treats in between. Jump into pumpkin season early with the following Pumpkin Pie Tartlet recipe.
Pumpkin Pie Tartlets with Maple Pecan Crust
Egg Free | Gluten Free | Dairy Free
Makes 1-1.5 dozen
INGREDIENTS:
Crust
2 cups old-fashioned oats
4 cups chopped pecans
1/2 cup maple syrup
2 teaspoons ground cinnamon
1 teaspoon sea salt
1 teaspoon vanilla extract
1/4 teaspoon ground cloves
Filling
1/2 cup maple syrup
3 tablespoons cornstarch
2-1/4 cups canned pumpkin or homemade pumpkin puree
1/4 cup cream of coconut, warmed
2 teaspoons vanilla extract
2 teaspoons ground cinnamon
1/2 teaspoon sea salt & ground nutmeg
1/4 teaspoon ground ginger & ground cloves
Topping
1/2 cup chopped pecans
2 teaspoons maple syrup
Dash sea salt
DIRECTIONS:
Preheat oven to 350°. Process oats in a food processor until a fine powder forms. Add pecans; pulse until nuts are chopped. Add next five ingredients; pulse until mixture is moistened. Remove from processor.
Fill 18 greased muffin cups with 1/3 cup oat mixture each. Using a wet 1 tablespoon measure, press mixture onto bottom and up sides of muffin cups. Bake until lightly browned, about 10 minutes. Cool on a wire rack.
For filling, whisk together maple syrup and cornstarch. In another bowl, mix remaining filling ingredients, then add maple syrup mixture. Spoon about 3 tablespoons into each crust.
Combine topping ingredients; spoon about 1 teaspoon onto each tartlet. Bake until dark golden and set, 35-40 minutes. Cool 10 minutes before removing tartlets to a wire rack; cool 1 hour.
Cook up a storm with Maxine and Cuisine Unlimited on the Kitchen Stage. Here's her delicious schedule:
Autumn Apps: Friday. October 12th at 5:30pm
Harvest Your Garden: Saturday, October 13th at 12:30pm
Pumpkin Patch Pie: Saturday, October 13th at 5:30pm
Harvest Your Garden: Sunday, October 14th at 12:30pm
Buy your Deseret News Home Show tickets online now to SAVE $2. We can't wait to see you at the show!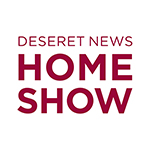 OCTOBER 12-14, 2018.
MOUNTAIN AMERICA EXPO CENTER
Oct 4, 2018, 13:58 PM