VAN LIFE TO MOUNTAIN LIFE - TRENT & ALLIE
Oct 1, 2021, 20:52 PM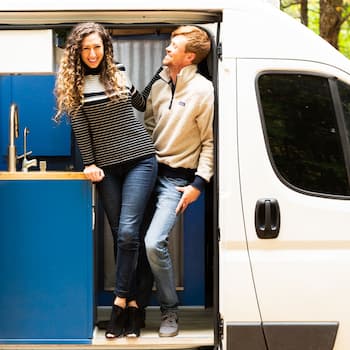 Meet Trent and Allie, a DIY adventure duo that has traveled most of the Americas in their camper van. They traveled for three years from Canada to the southernmost tip of South America, and they now are making their home base right here in the mountains of Utah. They live every day to the fullest, while encouraging others to do the same. Follow their life of adventure every Monday and Friday at 7:00 A.M. on YouTube.
Have you always wanted to live in a van? #VanLife is so hot right now; Trent and Allie have made it easy to navigate some of the challenges. If you are looking to build your own van, follow them on Instagram to experience their process. They share an in-depth breakdown of their living space. This includes an electrical and plumbing layout that is adaptable for any vehicle, at any stage of the build. How do they eat on the go? Check out their e-cookbook available here.
Q&A
Q: What are three things you can't live without?
A: Coffee, our dogs, and adventure :)
Q: What project have you been most proud to work on?
A: We've built two RAM Promaster camper vans from scratch and fully remodeled our 2002 23ft Terry camp trailer. But building our own house at 8,000ft elevation has been the most difficult and rewarding project we've undertaken. From the design and architecture involved, the permitting and inspection process, the problem solving, and the hours needed to bring it to life. It's been the toughest, yet best decision we've ever made.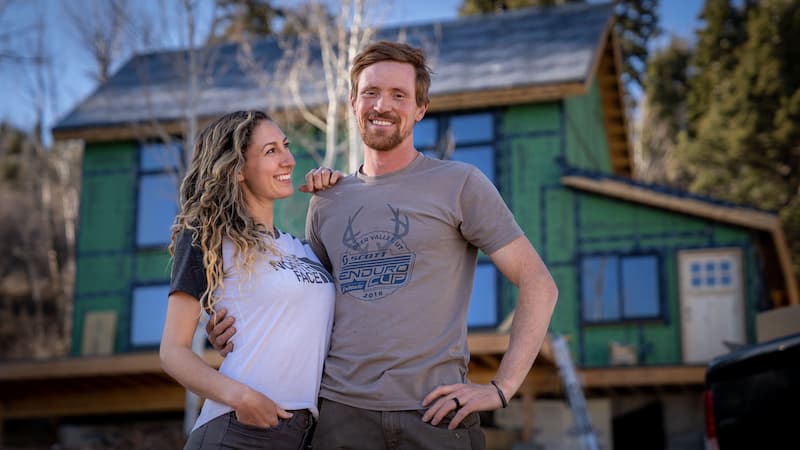 Q: If you had to move to another country, which would you pick and why?
A: We drove our van from Utah, through Central America, to the southernmost tip of South America. We have incredible memories from every country we visited. However, Chile stands out as having some of the most diverse landscapes. It had sophisticated cities like Santiago and beautifully rugged, unforgiving mountains of Patagonia. The people there were some of the best we encountered.
See their presentation "A Hair Out of Square" on the Design Stage:
Friday, October 8th at 5:00 P.M.
Saturday, October 9th at 11:00 A.M.
Saturday, October 9th at 5:00 P.M.

For more information about the show visit DeseretNewsHomeShow.com and save $2 off admission to skip the lines.
For more from Trent and Allie, follow them here: TrentandAllie.com
Instagram: @trentandallie
YouTube: Click here