Designer Rooms
Sep 30, 2019, 17:40 PM
Are you always seeking the latest in design and home décor trends? We know we'll see you at the Deseret News Home Show, ready to discover the latest styles. In addition to the local home experts you can expect to meet throughout the Mountain America Expo Center, be sure to tour our Designer Rooms display, brought to you by Down to Earth Home Furnishings and Accessories. You don't want to miss this unique feature, trust us!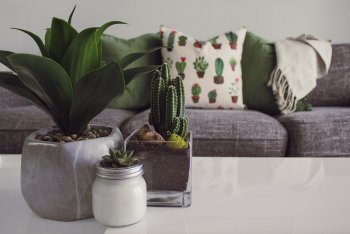 Located in Gardner Village, Down to Earth has something for everyone. They have a team of interior designers to assist and inspire you in creating your dream space. With a range of styles to select from, you could be ready to start your new bedroom, dining room, or living room by the time you leave the show. We're talking furniture paradise, with an abundance of accessories and an impressive assortment of furnishings!
Are you a designer? Check out their Garden Mills Company Stores Designer Program, where you can apply to receive competitive to-the-trade pricing. https://www.gardnervillage.com/down-to-earth-designer-program
These Designer Rooms will be on display on Aisle #1800 all weekend at the Deseret News Home Show, October 11-13, 2019 at the Mountain America Exposition Center. Just another reason to attend the show!