Get Ready to Spark Joy
Minimalism has been a huge trend for a few years now. Experts are drawing connections between a tidy living space and many lifestyle benefits, including clarity of mind. Meet Elisa Albury, our very own local KonMari expert! What is KonMari? The KonMari Method™ is an approach to tidying up, created by tidying expert and best-selling expert Marie Kondo. The KonMari Method™ is different from most, in that it focuses on tidying by category, not location or room-to-room. KonMari places importance on being mindful, introspective and forward-looking. Elisa is one of three certified KonMari consultants in the state of Utah and she will be joining us this Fall on the Design Stage at the Deseret News Home Show.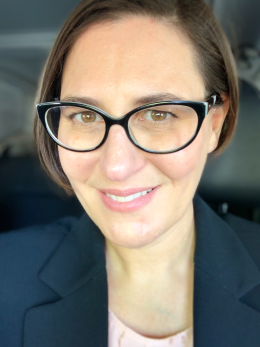 6 Basic Rules of The KonMari Method™
1. Commit yourself to tidying up.
2. Imagine your ideal lifestyle.
3. Finish discarding first.
4. Tidy by category, not by location.
5. Follow the right order.
6. Ask yourself if it sparks joy.
Learn to "Spark Joy" this weekend with Elisa on the Design Stage:
- Friday, October 11th at 7pm
- Saturday, October 12th at 3pm
- Sunday, October 13th at 1pm
For ideas and consultations, follow Elisa on Instagram at @sparkjoymission. And be sure to follow us, too (@SLCHomeShow)!
Oct 3, 2019, 17:50 PM