RV RENOVATION REVOLUTION
Oct 8, 2021, 17:26 PM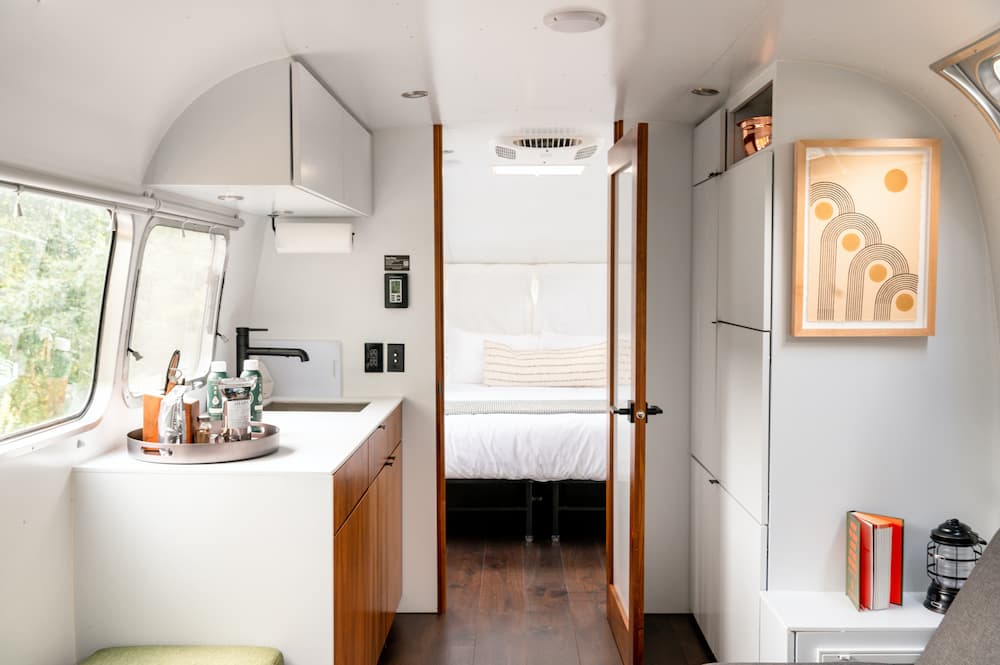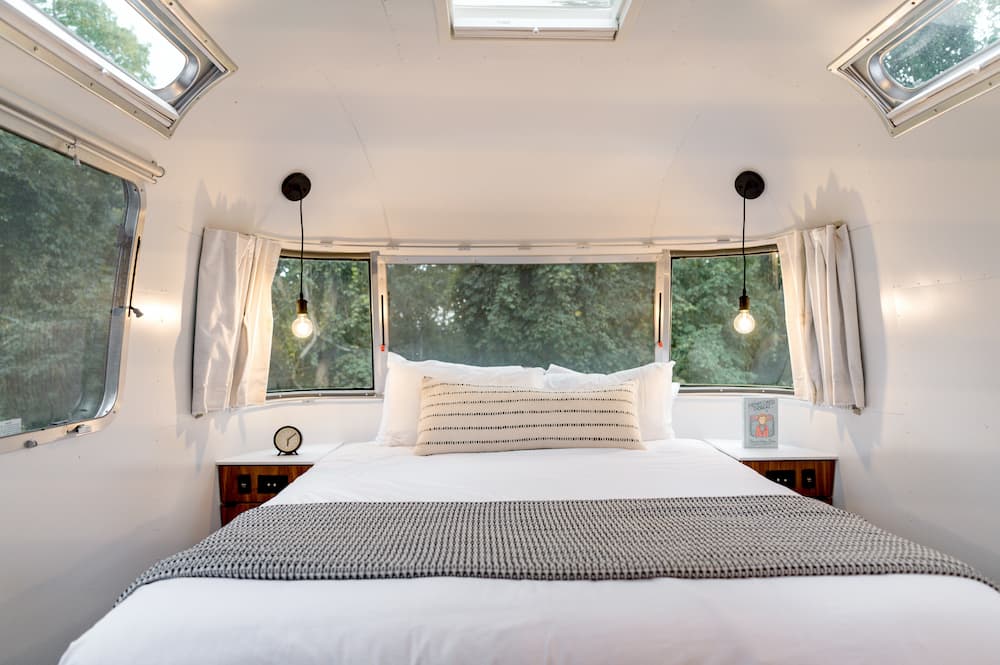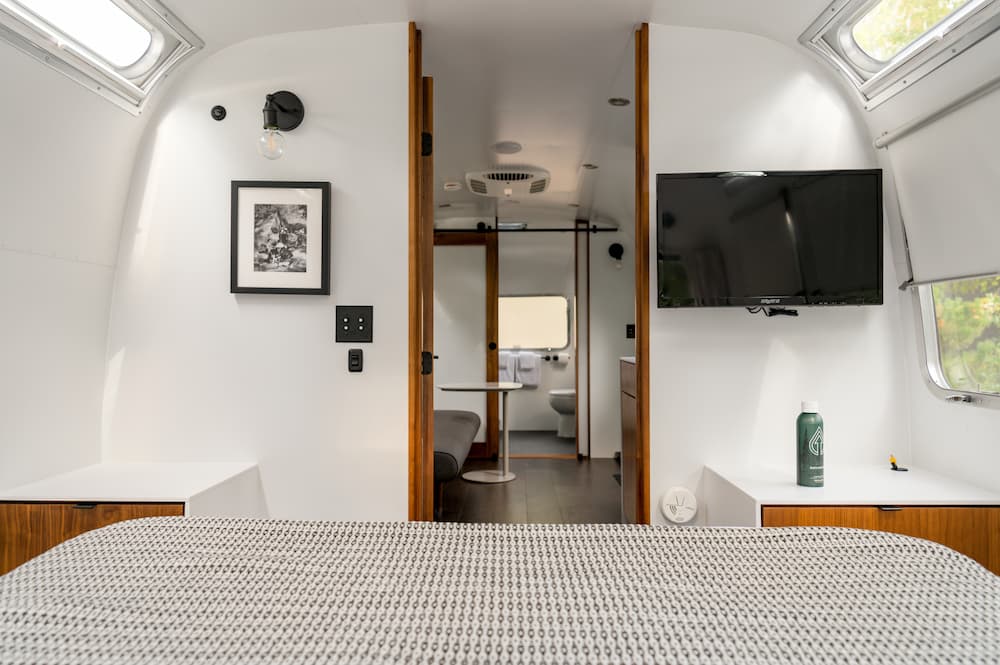 Everyone wants to feel free to do what they want and be who they are; and nothing says freedom like RV life. The freedom to choose what reality you are going to wake up in. The freedom of a home on wheels, to build the life that you desire. If this sounds like you, RV renovations are the first step to this kind of self-expressed freedom. Whether you are seeking to renovate an RV, fifth wheel, sprinter van or school bus, the possibilities are limitless. This is our guide to upgrading your life on the road, 7 tips to change the game! Welcome to the RV Renovation Revolution.


1. The Power of Paint
A fresh paint job can up the vibe of any space. Remember: you can paint almost any surface inside your RV. This includes the walls, cabinets, and the ceiling. Make sure to select a color that will brighten up the space and add a modern touch. White is popular because it looks clean, and it can make a small space appear larger. Remember that you can always add a pop of color with curtains, rugs, and other décor items.

2. Switch out the Flooring
You can change your RV's entire look and feel just by replacing the flooring. Light-weight materials are the best option, so consider laminate, vinyl, and carpet over heavy real-wood floors. This will improve your RV's fuel efficiency by reducing extra weight. Vinyl and laminate are also easy to install, durable, and cost effective. Or you could choose carpet will give your RV that cozy, at-home feeling.
**To save on cost, try using remnant from a flooring store!

3. The Beauty of a Backsplash
Installing a backsplash in your RV is a great way to add a pop of color or make it feel more sophisticated. When shopping, look for something that is easy to install, affordable, and easy to clean. For these reasons, peel and stick backsplash is popular among RV renovators. Home improvement stores have a lot of options that can fit your personal style. If you would prefer to do the real thing, make sure the tiles are installed properly to prevent potential damage to your RV.

4. Cool Countertops
Updating the countertops in the kitchen and bathroom can spice up any living space! With limited space in an RV, this can be an affordable project. There are many countertop paint kits available, or you can take a look at materials like vinyl, granite, Formica, and wood.

5. Fantastic Furniture
Seek pieces and fabrics that you would curate for your home. There is no need to keep old, frumpy furniture around. Consider shopping resale or reupholstering couches and cushions to save money. Pay attention to the size and weight of the furniture you are looking at. Remember that RVs have limited space and weight will affect fuel efficiency. Futons are a great multi-use option.

6. Definitely Decorate
Make sure to add personal touches when you've completed your renovation. These personal touches will turn your RV into a home. Remember that in small spaces, less is more. Stick to your theme to create cohesion. Simple changes like new curtains, pillows, light fixtures, and hardware can make a big difference. Using adhesive strips and hooks, you can hang up your favorite art. Also, consider decals and stickers that won't fall off while traveling.
**Add personality through memorabilia from your travels.

7. Rent your RVRenting your RV is a great way to cultivate additional income. Renovations increase the value of any space and can allow you to rent for a higher price. Many travelers prefer to stay in an RV or something similar. Check out websites like Airbnb and VRBO to list your vehicle.


This year at the Deseret News Home Show find tips and tricks for your renovation. We have many vendors that can help you turn your RV dreams into reality. Start planning your trip to the Home Show and get your tickets by visiting us online here: https://deseretnewshomeshow.com/ Happy trails!