Meet the JunkHunks
Brandon and Mike Kay and the hunky bros behind Utah's own JunkHunks. These small-town, country boys have a talent for taking junk and transforming it into beautiful creations. Their passion for design grew from a young age for these two, being born into a family with an extensive background in construction. These trendsetters have made TV guest appearances and are top sellers at market venues across the country.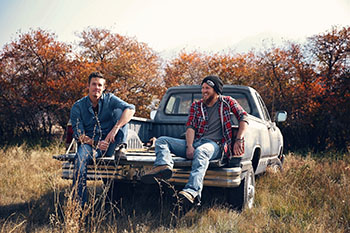 They are an excellent team in renovating and flipping houses. Mike is a real estate agent, and Brandon is a creative entrepreneur. Currently, they are at work restoring their family's historical 1900's mercantile store as the new JunkHunks headquarters.
Find these free spirited, rugged wanderers, thrift store junkies, DIY enthusiasts, and flannel wearing craftsmen salvaging and reclaiming on Facebook and Instagram. JunkHunks on Facebook and Instagram. And get a sneak peek at their style when you see their farmhouse DIY video on YouTube.
Catch the Junk Hunks live on the Design Stage as they join host Brooke Graham and the other design panelists in talking about What's Coming for 2019! They'll be sharing tips on Friday, October 12th at 3pm and 7pm, Saturday, October 13th at 1pm and 6pm, and Sunday, October 14th at noon. Don't have tickets yet? Buy online and save $2. We can't wait to see you at the show!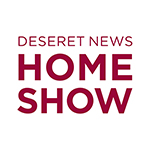 OCTOBER 12-14, 2018.
MOUNTAIN AMERICA EXPO CENTER
Oct 9, 2018, 12:22 PM